---
Updates 2021-22
---
Greetings from Sabka Saath Welfare Foundation
We are speaking to you after a long gap. But, we assure you that we have been pursuing our mission with the same zeal and commitment. We do hope that you will continue to support us with the same warmth and passion.
The core activity of micro-financing to set up new businesses or for re-establishing floundering enterprises has continued to be on our agenda. In the last 12 months, we have financed 75 new beneficiaries. These include individuals who have set up tailoring shops, general stores, garment pheri, footwear pheri, mobile repairing shops, electrical repairing shops, aari/zardozi businesses etc. In order to strengthen earlier financed businesses, we have provided supplementary funding to another 34 individuals who sought a second tranche of financial assistance from us. The total disbursement for these businesses from Sabka Saath is approximately Rs 10.20 lakhs.
Sabka Saath has, during the last 12 months, started 2 vocational training centres; one at Community Welfare School, Rahim Nagar Dudauli, and the second one at Amberganj Mohalla (Thakurganj). Both these areas have high percentage of residents from our target group. The responses from the local residents, especially young girls, has been extremely enthusiastic, and has helped to further strengthen our resolve. The vocational centres are running short term courses in computer operations such as Microsoft Office and Internet,stitching and tailoring, and beauty treatment courses along with henna application courses also. The infrastructure cost for the two vocational centres including 16 computers, 10 sewing machines, beautician chair and other related furniture etc have been put in place for a total expense of Rs. ₹ 3 lakhs approximately. Till date 49 candidates (90% girls) have successfully completed their courses. We are continuously trying to expand and strengthen these vocational centres and ask your continued support.
In order to continuously encourage education of our community, Sabka Saath sponsors the school tuition fees of 112 students (70% girls) studying at Community Welfare School, Lucknow and other schools in the city. The outflow amount under this head as approximately ₹ 36,000 per month or ₹ 4.35 lakhs per annum. Sponsoring education will continue to be a focus area for us. Recently, Computer Coding Lab was established at Community Welfare School, Rahim Nagar Dudauli, Lucknow. Eleven (11) Intel i3 Computers were installed to educate students of Class 9 onwards with programming languages.
During the 2nd wave of covid, Sabka Saath distributed almost 600 packets of standard medicines free of cost on the advice of doctors, 700 food ration packets for a family of 4 (enough for 10-14 days) were distributed. The total outflow on these activities was Rs.2.5 lakhs. Over 600 blankets / lehaafs were also distributed among the deserving population from the target group.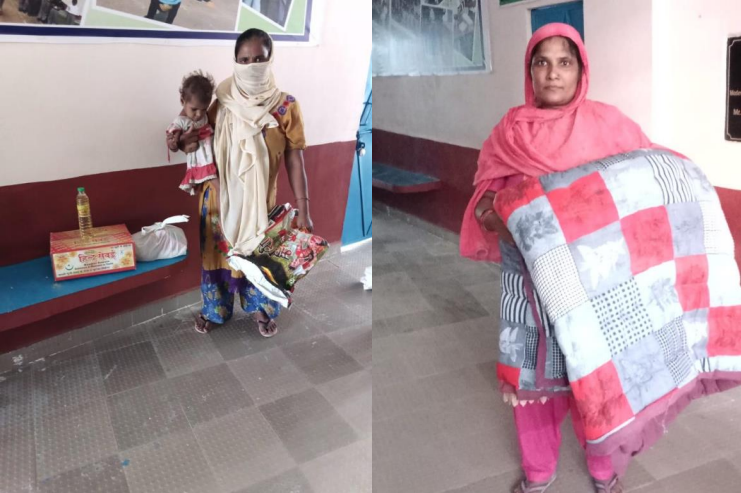 Sabka Saath Welfare Foundation renews its commitment to keep working for the empowerment of the community. We hope to match your passion and support for us - with our commitment and hard work.
Our Bank Account Details are:
---

Sabka Saath Welfare Foundation
Bank Name : HDFC Bank Ltd.
Account No: 50100359566267
IFSC Code: HDFC0000412
Branch Address: A1/21, Sector B, Aliganj, Lucknow – 226024
Alternatively, you can donate online via our website: https://sabkasaath.org/Home/Donate
For More details on our programs, please visit : https://sabkasaath.org
---